Where the new "Walkable City" by Jeff Speck talked about creating walkable streets, the classic Life Between Buildings, sees streets as one part of the public realm outdoors in between the buildings.
Jahn Gehl's Life Between Buildngs isn't new at all. First published by the Danish designer in 1971, when stark modernist architecture and city planning were painfully fresh, but Scandinavia and other European areas were just starting to recover from the mistakes of car-centric design and building-centric architecture. Cities for People, published nearly 30 years later in 2010, largely recaps Life Between Buildings, but adds some interesting material about new developments in the intervening decades.
For Jan Gehl, walkability (and later on, bikeability) are important, but only a small fraction of what is needed to make a place livable, where people enjoy spending time out of doors, between buildings, and socializing with others.
In cities following Jan Gehl's practices, the success of a public place is assessed, not just by the number of people who travel through on foot or by bicycle, but the people who stand and sit a while to watch and socialize.
Gehl shows how traditional cities, and new developments that are created with sensitivity to traditional principles, create spaces that respect people's physical, sensory, and social capabilities. Places that are compact enough so that people can see and hear each other – people recognize each other from about 55-75 yards away, can detect emotion at 24-27 yards and can hold a conversation starting at about 7.5 yards. Places where people can casually observe the flow of passers by and social interaction. Where there are "soft edges" between private and public space, where people can interact.
Where there are comfortable spots to stand and to sit, especially along the edges of a space. Buildings and public spaces that are designed to respect the local microclimate instead of creating wind tunnels or ovens.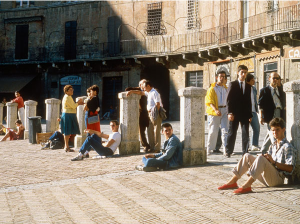 Growing up, I experienced some of the most notorious failures of mid-20th century public space. The desolate, wind-swept plaza in front of the well-loathed Brutalist monstrosity of Boston City Hall, and the various empty plazas in front of boxy towers in Center City Philadelphia seemed to indicate that plazas were bad ideas, and efforts to liven them up with goofy art were exercises in pretension; but it's not so; well designed public places attract street life year-round, and not only in genial climates.
Following the principles for successful outdoor places, including locations that may seem to a Californian to be uninhabitable 9 months out of the year. By designing a place well, and then including heat lamps, awnings, windscreens and blankets, places even in cold climates have people sitting outdoors nearly all year round.
Gehl's practice over several decades in Scandinavia and cities around the world has involved measuring social life in city spaces and showing it is possible to improve continuously with ongoing observation and refinement. The image below shows a chart of "staying" activities in downtown Adelaide including standing, sitting, children playing, cultural activities, commercial activities, and more.
California design practice values open green space, and does a good job with private spaces for outdoor eating and drinking, but don't as often create successful social public spaces. One challenge may be caused by our society's failure to care for and accommodate the mentally ill and very poor; public spaces and public seating are often heavily used by people who are delusional and aggressive, the spaces then fail to serve other needs.
There are also design flaws. Palo Alto's Lytton Plaza had a recent redesign to make it more social, but made the classic mistake of sprinkling tables throughout the plaza, rather than focusing seating around the edges; the seating in the middle fills up last.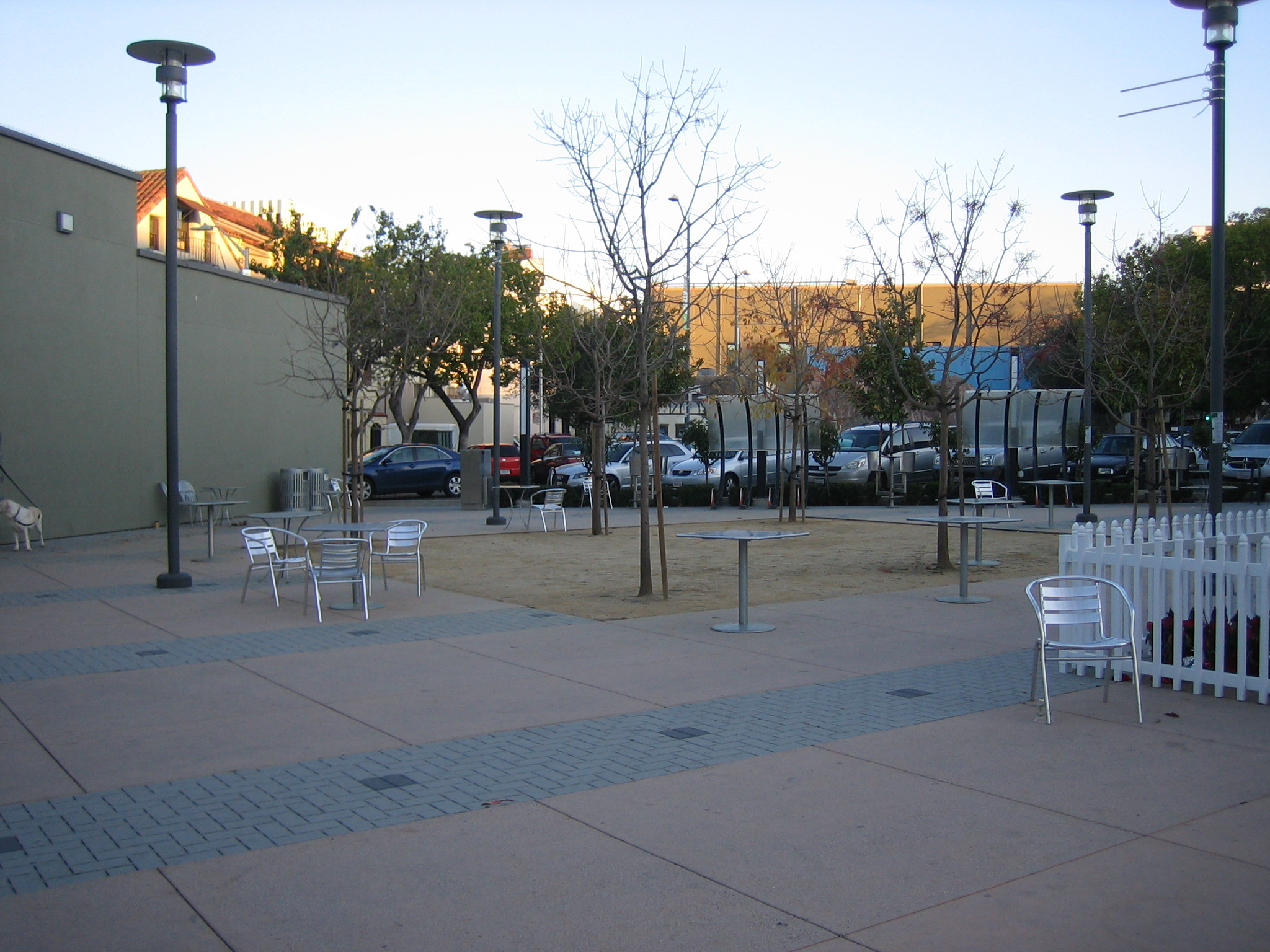 Gehl's observations and insights explain why the row house front porches were so appealing. His insights explain what is disturbing about new potentially friendly little townhouse complexes in my neighborhood that are built around a stark, empty, superwide driveway for the big firetrucks, rather than porch/garden/courtyard.
What is missing in the new townhouses on my block, with narrow steps heading to the front door, but no good place to stand and chat with a neighbor.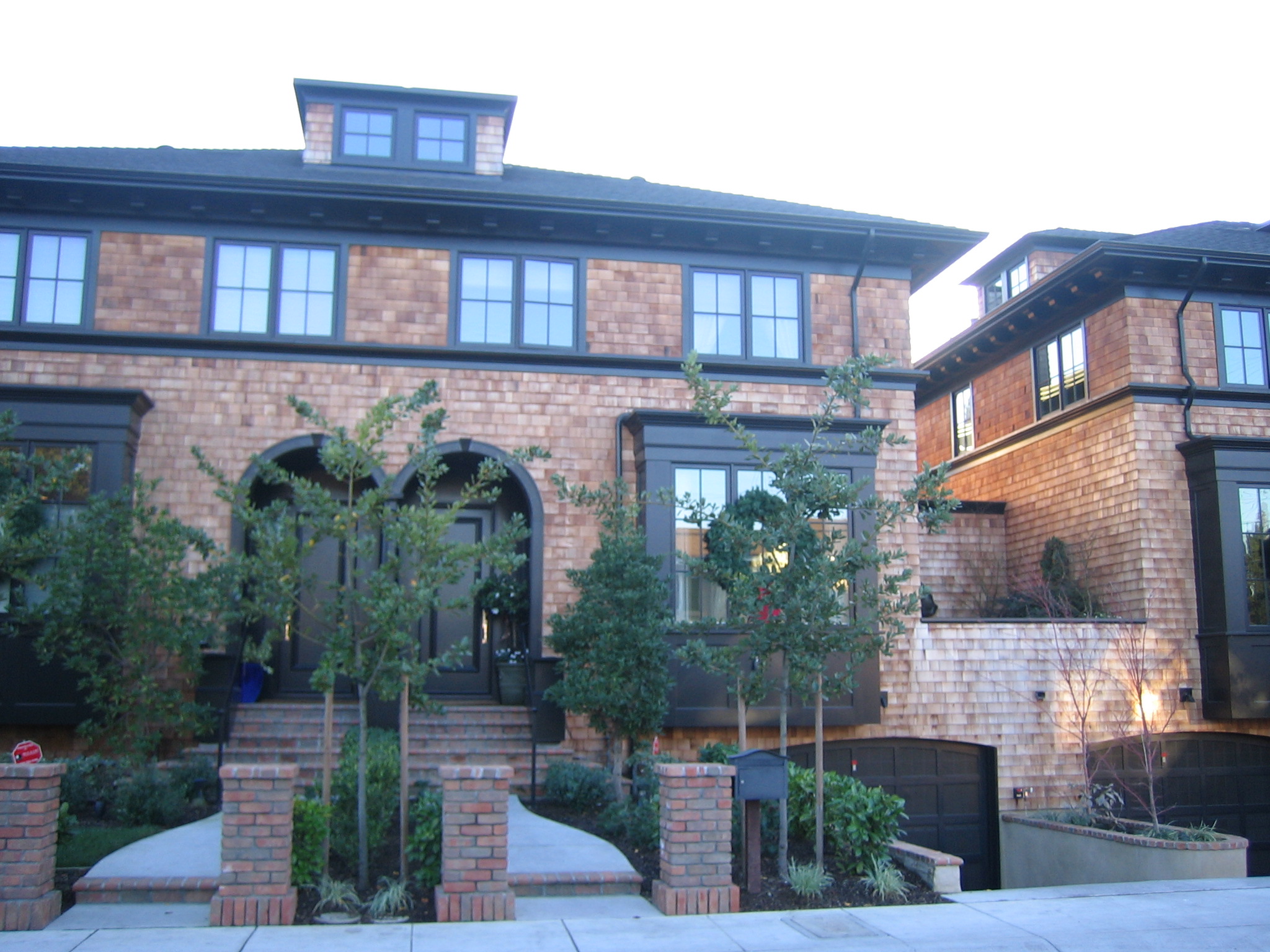 What is rather creepy about the forlorn tables hidden in a corner or of the Safeway parking lot, where an employee might grab a furtive break, or a visitor might rapidly eat a sandwich before escaping back to her car.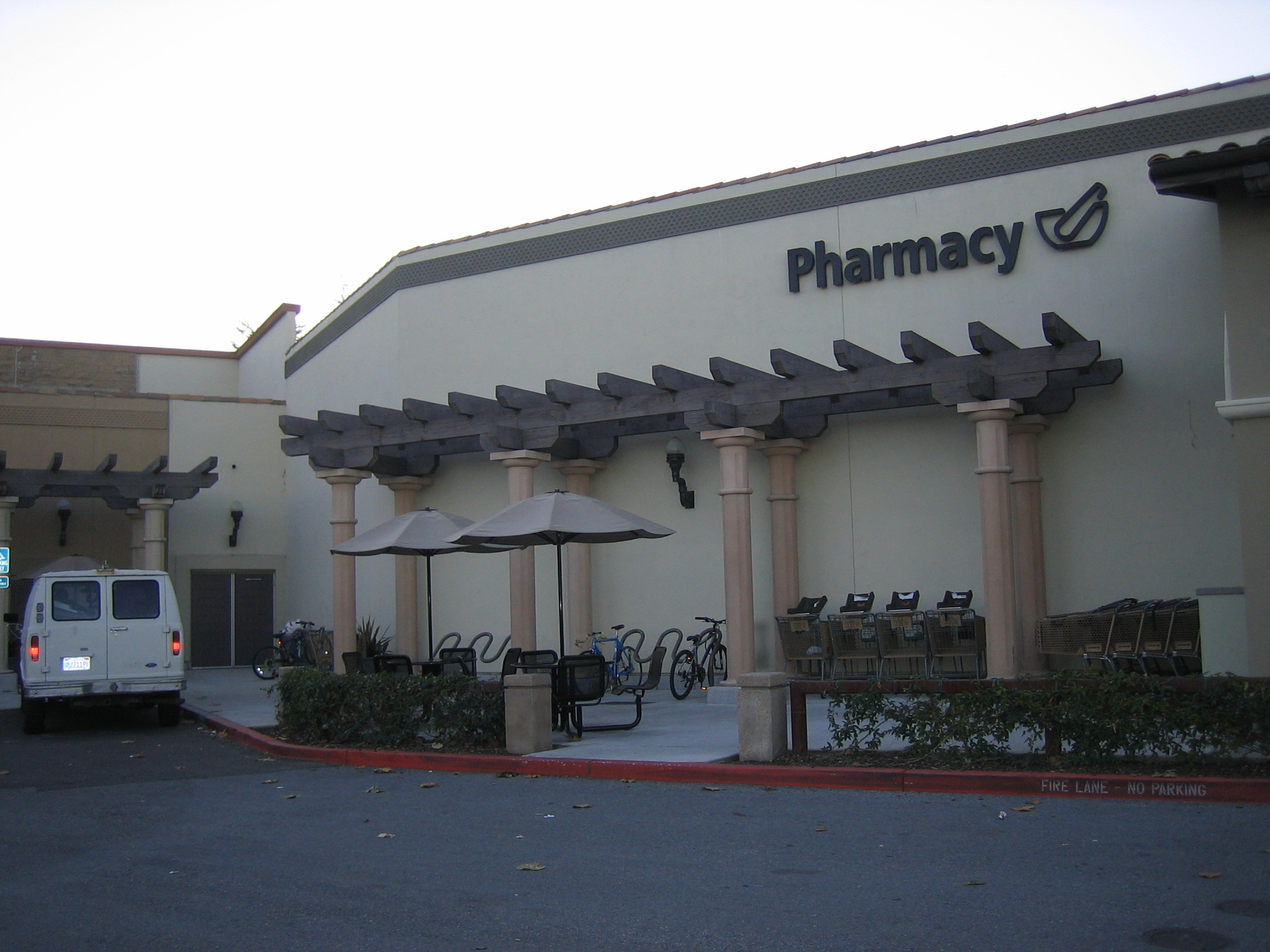 Gehl's Cities for People is a newer take on the same subject. Much of the book rehashes the earlier material close to verbatim. Cycling is a major addition; in the decades since the earlier book, Copenhagen emerged as a world leader in cycling for transportation, with bike commute mode share of 37%. Cities for People also has a handy glossary of techniques to create people-friendly places, and a few tasty charts from Gehl's studies of street life in Scandinavia, documented in the out-of-print Public Spaces Public Life.
Gehl's perspective, that outdoor spaces between buildings can be enjoyable for everyday social life in most climates, is richer and more about human senses, psychology and sociology, than Speck's excellent but more utilitarian book. Speck focuses on how our streets fail to enable necessary activities (things we have to do); Gehl spends even more time on how to make outdoor spaces successful for optional activities (things we want to do) and social activities (interactions with others).
Get one or the other of Gehl's books (but not both) for a broader perspective about what outdoor urban spaces can be, and for insights on how spaces can be improved.